As of March 2020
This article is to demonstrate how to upload files to the new Broadcom Support Portal. Especially for files that are too large to send via email.
1. Login to Broadcom Support (https://support.broadcom.com/)
2. Select "Case Management" from the menu bar to go to your support cases.
3. Click on the actual "Case ID" number on the left.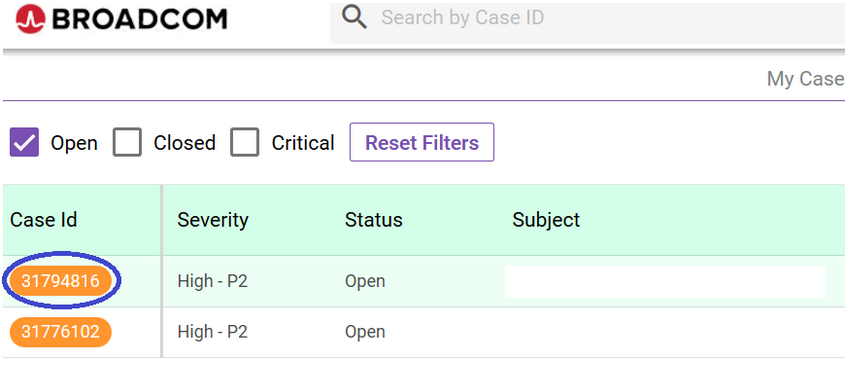 4. Select "File Attachments" in the upper right

5. Then, select "file_from_customer" folder.

6. This will show any files you have previously uploaded as well as select to upload files to the case.